Nicoleta Bugnariu and Victor Duran Melgoza are featured in an exclusive list that honors 100 of the most accomplished EMBAs in the world for their spirit, stamina and success.
July 02, 2019
By Elaine Cole
Poets & Quants reached out to the top-ranked Executive MBA programs around the world for their fifth annual Best and Brightest Executive MBAs. The list features students from 46 of the best business schools, including the TCU Neeley School of Business.
Nicoleta Bugnariu and Victor Duran Melgoza were chosen by TCU Neeley faculty as EMBAs who "personify excellence in their programs through their contributions to the class, academic performance, extracurricular involvement, professional achievement, personal intangibles, and unique personal stories."
Bugnariu and Duran Melgoza are featured in profiles discussing their proudest professional achievements, favorite EMBA course, work/study/life balance, advice and more.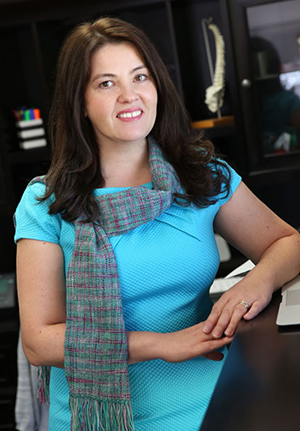 Bugnariu is vice provost for community engagement and service for UNT Health Science Center. As such, she invests in the development of coworkers and holds them to high standards. She has mentored more than 50 health professionals and medical students who have transitioned into successful careers.
Why did she decide to pursue an MBA? "My success as a leader depended on my ability to apply sound business principles, make strategic decisions and innovate in a dynamic environment. I was asked to serve as Interim Dean for the School of Health Professions at UNT Health Science Center and I was looking at a complex budget. As a scientist, a health care provider and an educator, I knew how to manage research grants and relatively small budgets. However, higher education is a complex business. Realizing that I will be responsible for the entire budget in our school and [that I] want to have the skills and competence to lead well was the motivator, I decided to pursue an MBA at TCU," she told Poets & Quants.
Read Bugnariu's article here: https://poetsandquantsforexecs.com/2019/06/29/2019-best-embas-nicoleta-bugnariu-texas-christian-university-neeley/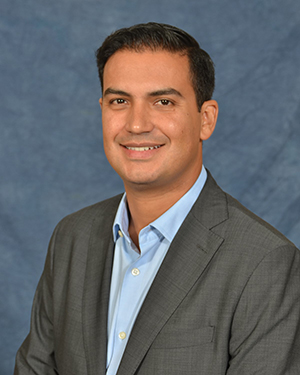 Duran Melgoza is a global product director for Alcon's Lasers portfolio for cataract surgery and is a champion for diversity and inclusion. He helped found Latin Employees at Alcon Driving Success (LEADS), an employee resource group to empower Latin associates to develop their full potential and become active leaders who foster an inclusive culture inside and outside Alcon.
"I am proud of establishing our LEADS resource group. It was a lot of work on top of my daily work activities, work travel, being a father and a husband, and going through the final stretch of my EMBA. Our group has already started to have an impact on our Latin community. This past February, our group volunteered with Kids Vision for Life on their Kids Vision Fest, where more than 875 students in Tarrant County, Texas, ages five to 12 (many of them Spanish-speaking), received free eye exams, including providing 600 pairs of glasses that will help them improve their academic performance and open doors for better opportunities in the future," he told Poets & Quants.
Read Duran Melgoza's article here: https://poetsandquantsforexecs.com/2019/07/01/2019-best-embas-victor-duran-melgoza-texas-christian-university-neeley/