In Fall 2019 TCU Neeley launched the TCU Student Chapter of the National Association of Black Accountants. Less than a year later, it is designated one of the best in the nation.
July 15, 2020
By Elaine Cole
The TCU chapter of the National Association of Black Accountants has been awarded Chapter of the Year for the Western Region out of more than 20 university chapters across Texas, California and Washington.
The chapter was honored for significant membership growth, beginning with 10 members and more than tripling in size to a current membership of 33 students.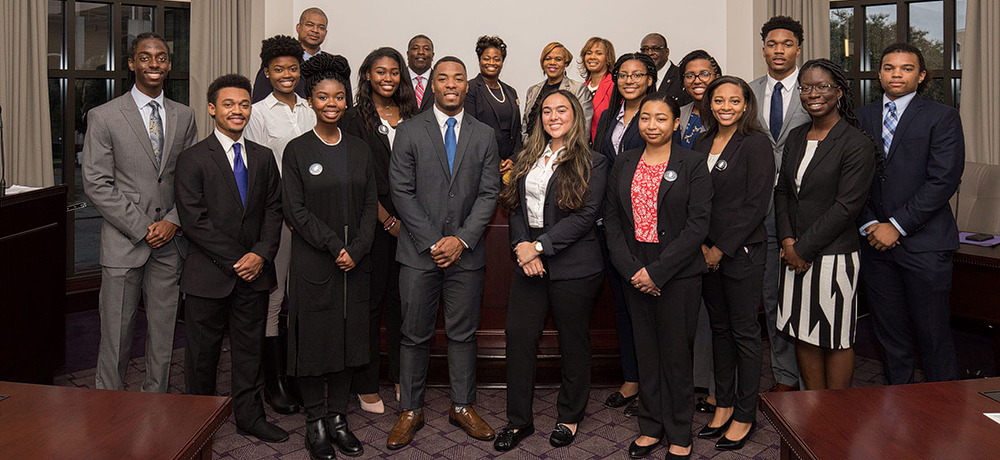 The chapter also was lauded for the high level of support from the University. The launch of TCU NABA was commemorated with a reception in October 2019 attended by TCU Trustees, Neeley Board of Advisors, accounting department advisory board members, students, faculty and leadership from the DFW Chapter of NABA.
"It is nothing short of phenomenal that, in only one year of existence, TCU NABA was able to receive national recognition," Rasaan Hatcher, current president of the TCU NABA chapter, said "I am truly honored to serve as president and challenged to continue the legacy we are building."
TCU NABA provides advanced leadership development, technical training, scholarships, strategic mentoring, career opportunities and networking.
"Some of our accomplishments include more than tripling membership; creating awareness that lead to three members making it into the premier Neeley Fellows program, providing free accounting tutoring, and networking with professionals from top global firms who invested their time to equip our members with essential career skills and strategies," Hatcher added. "All of that and we are just getting started! There is more come!"